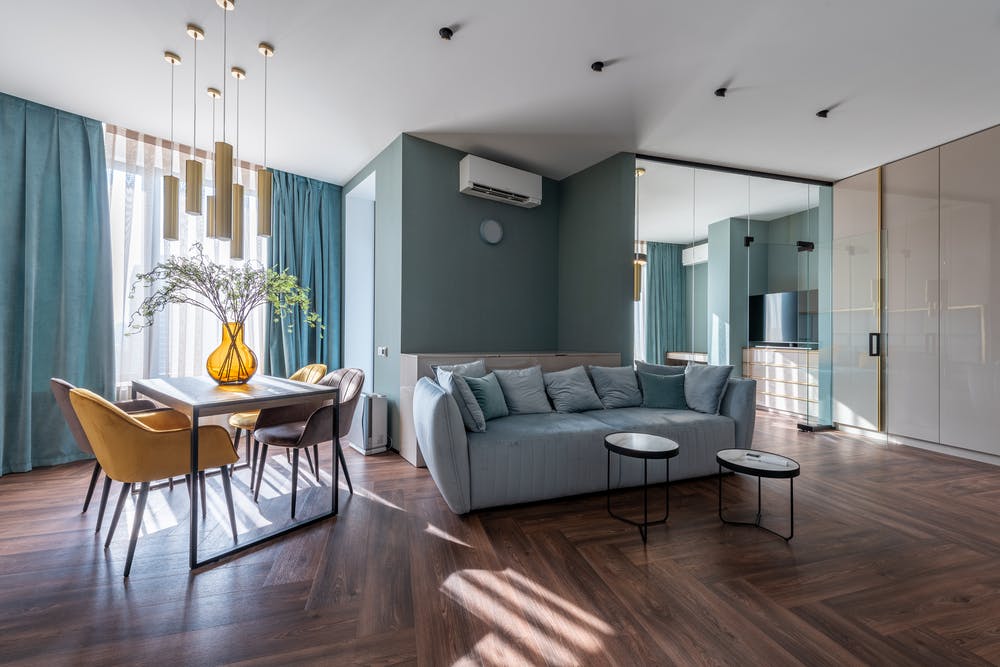 Buying a Property for Investment in Barcelona
Lets start with the basics:
What is the definition of a wholesale real estate investment?
– This is a type of real estate investment strategy in which an investor buys a property not for use, but with the intention of selling it at a profit.
It is important to note that for this type of investment to be profitable, the focus must be on speed rather than maximum profit. So keep in mind that every day that passes costs you more money (mortgage, utilities, property taxes, insurance and other costs associated with home ownership).
In order to get a good start on this investment it is important not to overpay for a house and to know how much any repairs or improvements will cost before you buy.
The 70% rule
In addition, the 70% rule states that an investor should not
pay more than 70% of the after-repair value (ARV) of a property minus any
necessary repairs. The ARV is what a house is worth once it is fully repaired.
To flip or to rent – what do you need to think about?
Expenses! And they have to be calculated before making the offer
Financing – If you are not a resident of Spain right now in 2022 it is very difficult to get a mortgage. If you are looking to get a mortgage from a Spanish bank this should be your first stop to see if you are eligible. Otherwise purchasing in cash (which also gives you stronger negotiating power when purchasing) or getting a mortgage from your country of residence.  
Tax – One of the main mistakes non-european investors make is by not accounting for the taxes involved aside from the purchase tax of 10% plus a 1-2% for notary and legal fees. You will then have to pay taxes on income if you will rent the property, for non-europeans this means NO DEDUCTIONS! 24% income tax on the full rent base. There are ways to pay less by removing fixed costs inside the contract, like IBI, community, internet etc.
              ie: The rent the tenant has to pay is 900€ rent base + 50€ of ibi + 50€ community + 50€ internet obligatory fees. The total the tenant has to pay is 1050€ but the client will pay tax on 900€ not 1050€. 
If renting, 10% of the rental annual yield should be counted for maintenance and upkeep of the property. Sometimes this can go over 10%; boilers, air con, new showers, Insurance issues. Unforseen costs can come up and it is part of the risk that comes with owning property.
Examples of the unforeseen: We have a flat that has a recurrent issue with cockroaches and rats. We continually have to hire an exterminator but the neighbour above is a hoarder and refuses to pay to treat his flat which is where they are coming from. The only thing we can do is report him to the town hall. But nothing has happened so far to remove him.
Another where the community wouldn't pay to fix a beam causing a continual enormous leak to our clients flat and after 8 months the owner had to pay for it himself just to be able to move on and is now taking them to court which will take years. EXPECT the unexpected! Do not assume you will not need to invest more later.
Selling – Selling at the right price can take 3-6 months. I have had many times before clients that I will tell the client you can get "X€" for this property and they will tell me "ok lets try X€ + 30-50,000€"
In 3 months it doesn´t sell and they tell me "ok lets drop." I recommend "X minus 20,000€."
"But you told me X€ 3 months ago?"
"Yes but now the market has moved"
"No lets put it at X€" And again it doesn´t sell.. because they didn´t listen to the expert at the time and end up selling at a loss and/or having a property sit for years.
Property markets are not fixed, they go up, they go down, they have peaks and lows and Barcelona especially has high and low selling seasons.
If you are only buying to sell you need to have enough money to cover the costs while you wait for the sale.
If you are planning to rent and sell, please note this is usually harder. Almost all buyers want to see the property. Most prefer to choose their own tenants. As well the tenants inside can be messy or cook smelly food or not allow entrance at all. All of this can make a sale hard/impossible.
In my opinion it is better to pick your action; or you are going strong for a sale, or you are renting for income.
Its so important in whatever investment you make that you know what you are doing or that you hire an agent who knows what they are doing.
I once had an investor tell me "Well I´ll only pay you if I buy something". He was looking at me like a standard estate agent. An estate agent is out for himself and himself only. He is looking for commission, most great agents I know are sharks. Hungry for the deal and the close.
We, at Ruby, are here for you, the client, to give you the knowledge and tools that you need to make a good purchase. Make sure you have calculated it all;
Has the property been checked for defects?
Does the building have the ITE (building inspection)?
Are the community up-to-date in payments?
Are there squatters in the building?
Is there a bar near by? – noise issues
and much more that needs to be considered.
Does the owner really own the property?
If you don´t live here, and even if you do, you need someone that is well versed on the action you are going to take, so that you buy the best deal. Paying a small % at the beginning is well worth the money than buying something that has a hidden issue and making a bad investment.
For your free consultation about your next investment please don´t hesitate to contact me at:
[email protected] or +34 622451895